I'm in Miami…  well I was!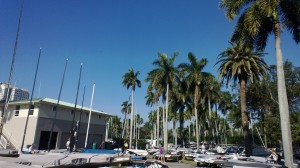 It's certainly been a challenging few weeks! The day after winning bronze in Copa Brasil del Vela in Rio I was due to be flying home with the rest of the team, but unfortunately I got struck down by a particularly violent stomach bug. It was sufficiently bad that I ended up stuck in my hotel room on a drip, and poor Paul our team physiologist ended up staying out in Rio for an extra couple of days with me whilst I recovered enough to fly home. It was another week before I was able to eat a proper meal. That kind of illness really takes it out of you. I was due to fly out to Miami 5 days after getting home from Rio, but that wasn't feasible either. Eventually we made the decision that I would be able to fly out a bit late, but take the training easy to start with once out there and see how it went.
Miami is an awesome place. It was actually my first time ever in North America, so it was a real new experience. I love seeing new places and experiencing a little of new countries. The first thing that strikes you is that everything is BIG! The cars, the houses, the shopping malls, the palm trees… Also, everything is COOL. Even the food is cool. Would you have thought that a turkey and raspberry wrap would work?! Well, somehow it is amazing. I was still on the lactose-free programme but fortunately discovered the almond milk range in the supermarket… incredible. Also cool was the sign near our slipway that proclaimed that we should watch out for manatees. I did, but was very disappointed not to see one! Maybe next year…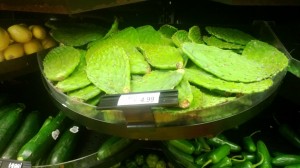 We had some frustrating conditions during the event itself. Lots of waiting around for wind to appear, and then when wind did appear…rain often cancelled it out again, or it was super duper shifty and tricky to read. I was pretty happy with how I had sailed during the regatta but felt like there were some missed opportunities. In particular, I wasn't overly happy with how I was starting. With one day of fleet racing left to go I was in 17th position, but the points above were all super close so I was stoked for the last day to try and move up into the top 10 and make the medal race. I was really disappointed that the crucial ingredient (wind!) never materialised… but that's sailing for you!
My back was a wee bit sore out in Miami but then loading containers the day before coming home it was so bad I could hardly walk. Our great physio Wayne did some emergency treatment on it but the pain was really bad, especially after sitting on a long haul flight to get home. It transpires I've got a bit of a bulging disc, so it's going to be a case of rehab for me for the next few weeks. I am a very impatient patient, so frustrating it will be, but I'm going to have to just get on with it!